Model Identifying Information
Model is informed and understands that all information provided in this Record Keeping Compliance Form is being provided to comply with federal law and that any false or incomplete statement will subject the Model to both civil liability and federal and state criminal prosecution.
Date of Birth
Other names
Federal Law requires "Any name, other than the performer's legal name, ever used by the performer, including the performer's maiden name, alias, nickname, stage name, or professional name."
The following fields are examples, it does not matter which spot you put which entry in.
Copy of URLS
You must list every URL where the content is hosted. If no webpages yet exist you may leave it blank (as is typically the case when filming), but any future URLs created where the content is hosted must be added onto your record.
Read the requirements in 28 CFR § 75.2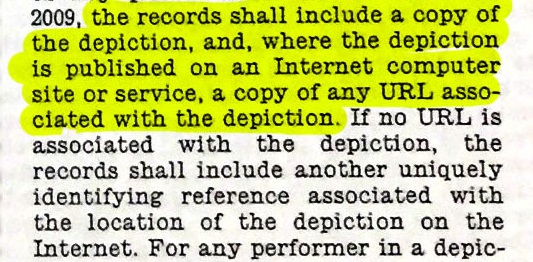 film date